Develop Your Reseller Network
The resellers needs support to achieve top results
There are many partners in export sales: importers, resellers, agents. It's important to choose the right partners for you, but it's just as important is to figure out how to manage and support your reseller network. Unfortunately, many cases companies find a reseller and then just wait for orders to come in.
Xport's Reseller Development workshop creates a tailored concrete action plan about how to start to building your reseller network, how to support your resellers sales activities and what materials they might need.
The Reseller Development workshop covers the following topics:
Creating a reseller profile
Building / expanding a reseller network
Developing and supporting the reseller network
Creating an action plan for supporting sales
Yearly plan for reseller support activities (what to do and when)
Listing of supportive sales and marketing material for resellers to use
Networking and creating contacts internationally
All actions are designed to make the reseller's sales easier and to grow the sales of your company.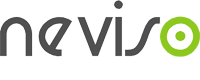 Reference
"Being systematic in export activities is the foundation for everything. A couple of years can pass easily before you will start selling. With Xport, we were able to have meetings with a few big European companies. As an outside sparrer, Xport gave a new perspective on things. Things which are not urgent can easily be forgotten without that little push from an outside sparrer."
Pekka Metsäranta, CEO
Neviso Oy